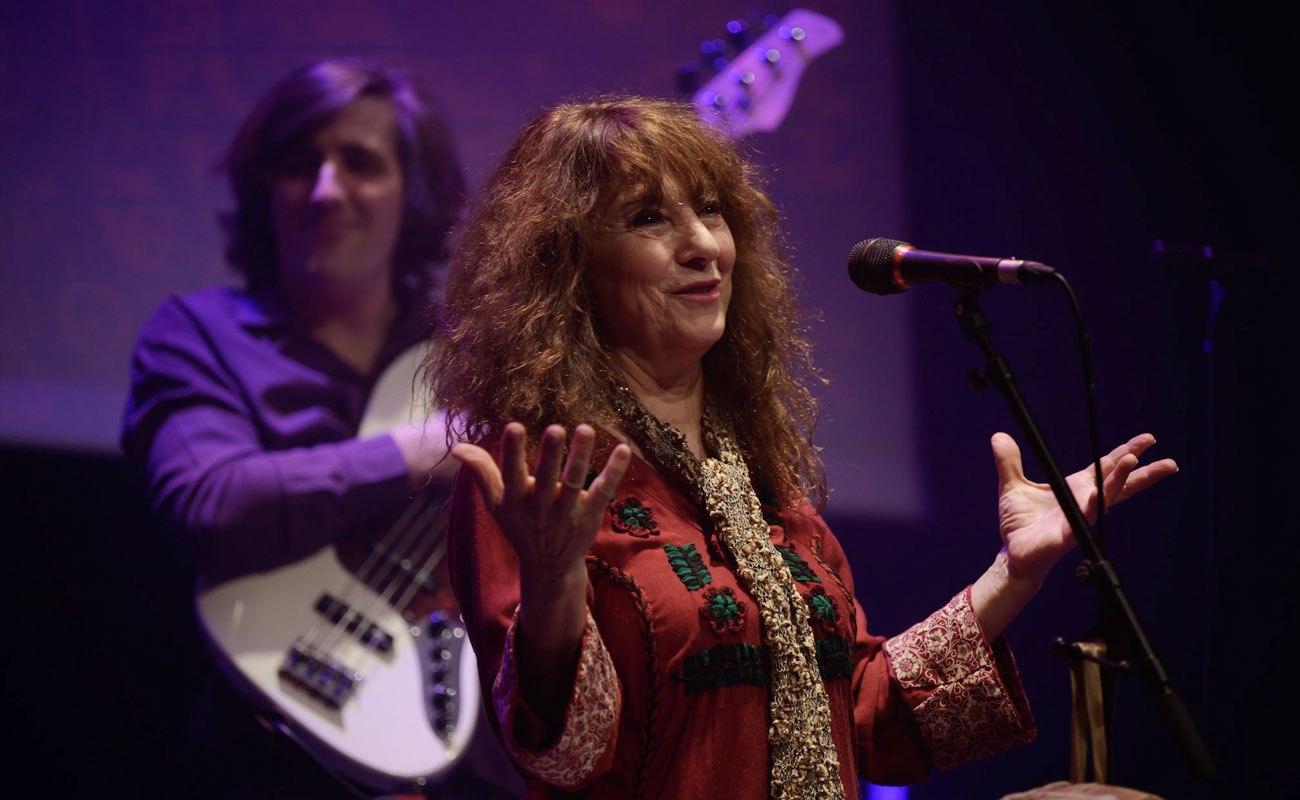 Nara release concert in France on january 30, 2023
On January 30, as I told you, I was able to sing in Paris to celebrate the official release of my album, Nara, with my musicians from France. We performed several songs from the album and a few others from my previous albums, all in new versions that the audience of the Au Fil des Voix festival was the first to discover.
With me on stage there was Rob Clearfield, piano and electronic effects, Hamza Touré on tenor saxophone, Marius Gerin on bass, Adrien Leconte on drums. I also invited guitarist Gabriel Gosse to join us for several songs at the end of the concert. They have been wonderful. We played for almost an hour and a half. Behind us, projected on a large screen, there were excerpts of the lyrics of my songs translated into French. People liked it a lot and found the lyrics to be very poetic. It made me very happy of course, because my lyrics are very important to me, as much as my music.
It was really a beautiful concert, full of emotion, enthusiasm and spontaneity. And a great evening was organized afterwards, where I was able to meet and talk with many friends, sometimes whom I had not been able to see again for a long time and who made me happy to come. I also thank once again my French label, Art District Music, and my booker, Colore. Without their support, all of this would not have been possible. You will soon be able to see excerpts from this concert. I can't wait to share some of those magical moments with you.