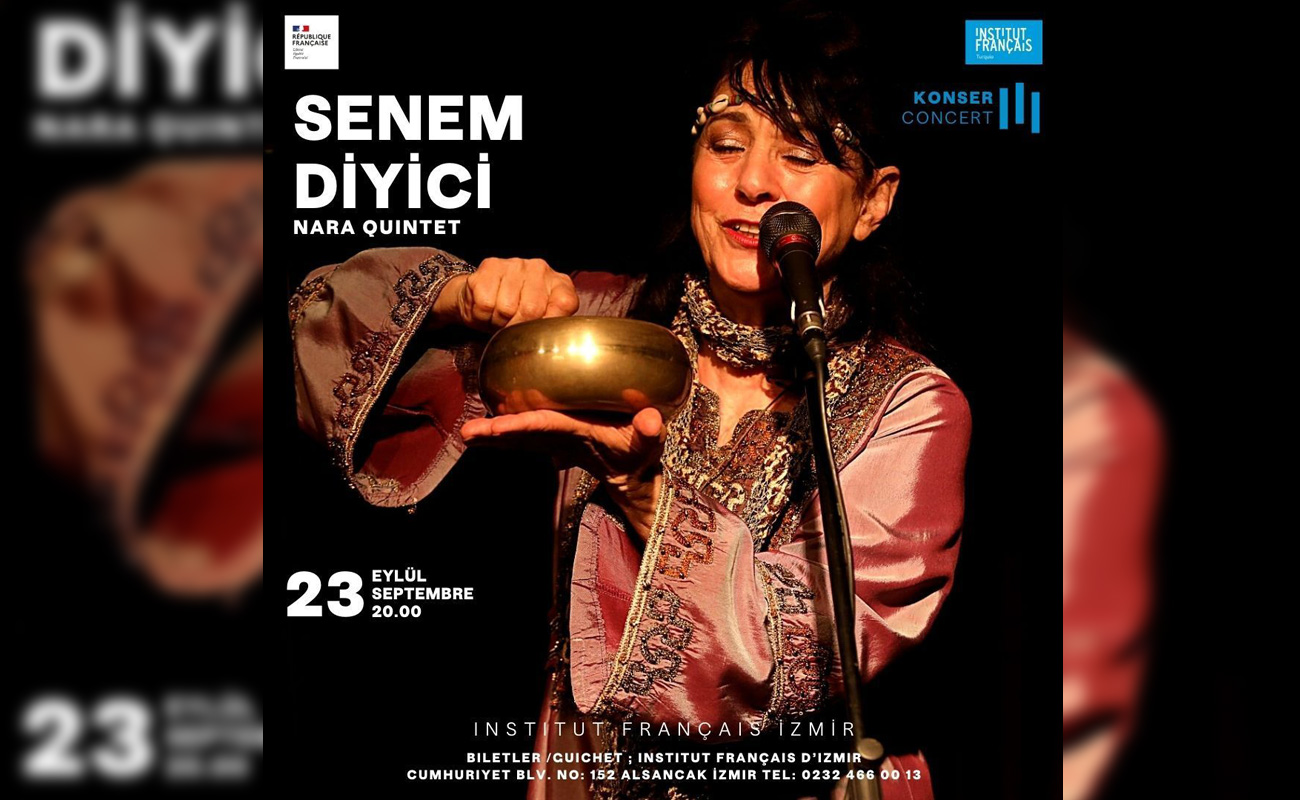 A concert on 23.09 in the gardens of the french Institute, Izmir
With my new group, NARA QUINTET, and its musicians, I will sing for the first time Nara, my new album. His 11 original songs, inspired by my life, my life of yesterday and today, and some of my previous compositions, this is what I invite the public to come and share with me and my musicians during a concert in the gardens of the French Institute in Izmir.
I am naturally a troubadour, a "storyteller", a person who puts into words and music what she feels she should say. This is what my name means, Diyici. And that's my real name. My approach to writing is comparable to that of fables. And my poetry is a kaleidoscope of images. My childhood, my joys, my sufferings, life and its mystery, this is the flesh of my songs.
For this concert, I will be accompanied by Ersin Ersavaş (electric oud), Serdar Pazarcıoğlu (violin), Yiğit Boyunağa (keyboards) and Gürkan Özkan (tablas, percussion). And soon, other announcements for other concerts, in Türkiye and elsewhere!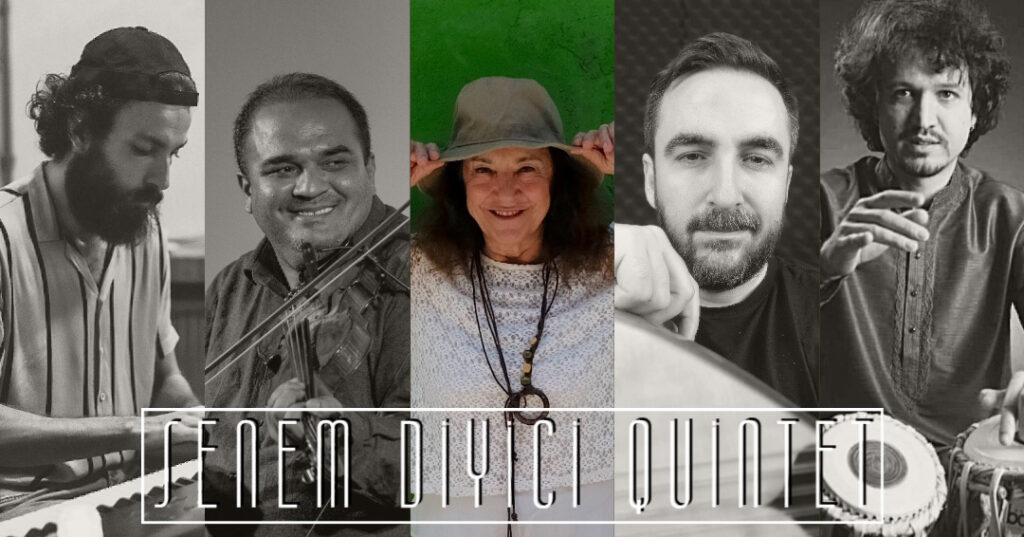 Yiğit Boyunağa, Serdar Pazarcıoğlu, Senem Diyici, Ersin Ersavaş, Gürkan Özkan.